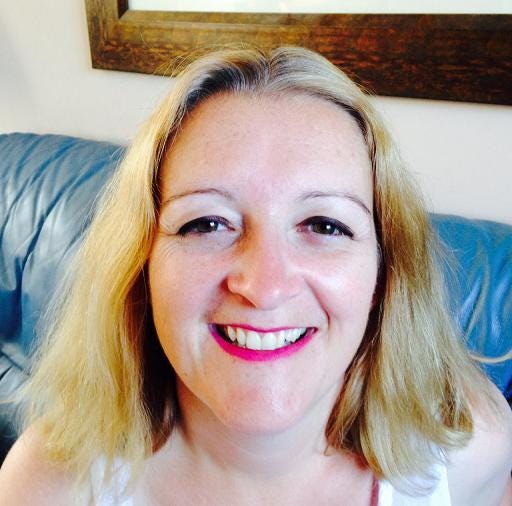 Say hello to one of our newest Etsy Team Members! Claire Bentley.
How did I start Silk painting...
well, I have been surrounded by arts, crafts and in particular Embroidery all my childhood as my Mum is a very talented Embroiderer, which she teaches too. She used Silk painting as part of her work, so I had seen her do it, then embroider over the top. I had a go at Embroidery, but it wasn't for me and went in a completely different route, becoming a Jewellery Designer as my career, where I have stayed for the last 20 years.
I wanted to try something different and had done some internet research on silk painting, finding the most amazing painting. I have a passion of colour, so as a Christmas present a couple of years ago, my mum gave me a Silk painting kit.
I created a few paintings which hang on my walls at home, but I thought I would like to see if I could create some others with the views of selling them.
Inspiration comes from everywhere, my head is full of it and usually have too many ideas and can't get them down on paper quick enough. Nature is a big one, painting flowers and a few animals, but my 2 latest projects I am working on are a patterned VW camper van and Peter & Paul Catherdal in St Petersburg - just at the drawing stage, but very excited about getting the design onto silk!
I am a novice Silk painter and learn as I go, but I love it, especially when its colour time and the paint spreads into the silk!
Her Shop