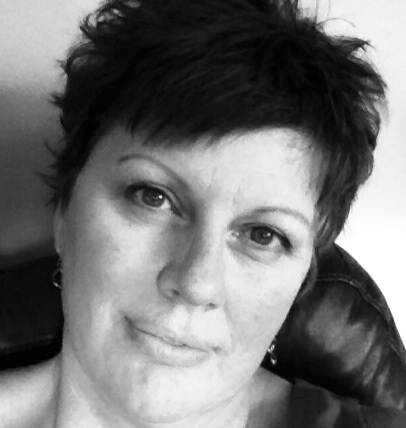 "A little bit about me: happily married to my best friend for 27 years, mother of three grown boys. I am a Canadian transplant, we have lived in the states for 16 years now. Youngest of ten children (all artistic even my mother) I've always looked for something that called to me, and then I found it a little over a year ago.

I was visiting with my oldest sister over dinner and she was describing a new thing she had learned at her art studio, the more she described it the more interested I became, it was silk painting of coarse. Well I live 8 hours from my family and I had to return home, but my interest was piqued. Then last summer while my husband I were visiting again, she set up a day where all the girls in my family could get together and have a silk painting day. Including my 87 year old mother! Well the silk sang to me and I was hooked! My sister wrote down step by step directions on what to do, where to purchase my products and which ones would be the best, yes she rocks!!

I guess the rest is history as I try to expand my business through word of mouth, craft and art fairs and of coarse Etsy. I am trying to always try new things be it a different material, size, product or style. I am loving the learning process of it all."