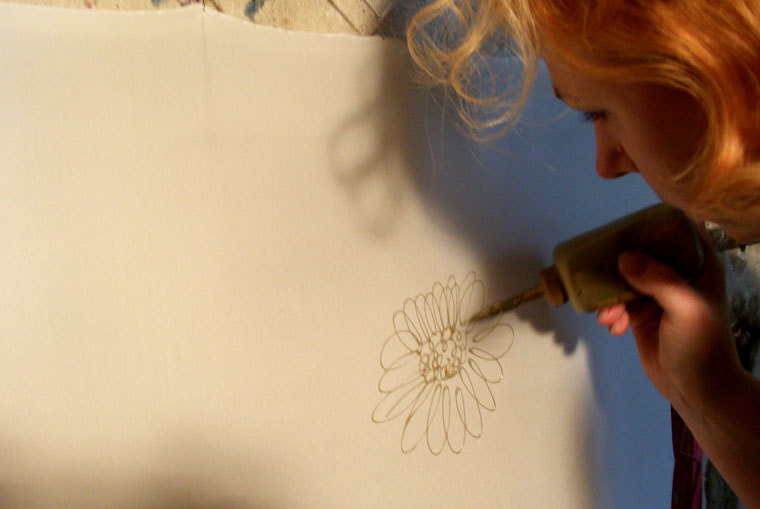 Meet Tatjana, a talented silk artist from Croatia with a wonderful story to share about her silk art! I so fell in love with silk painted dresses that I wanted to get to know her better. I hope you all enjoy her interview as much as I did!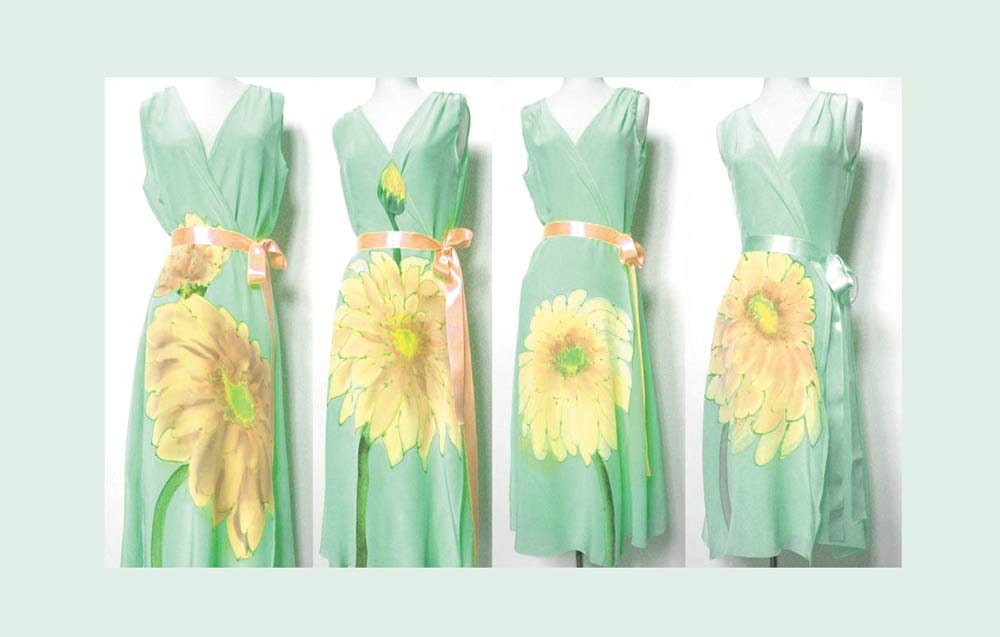 About you
My name is Tatjana , I'm from Croatia. I'm 39 and a mother of two boys
Why silk painting?
I always knew I would do something creative in my life. With my hands and involving lots of colors! I remember, in college If I took an exam and I went there with manicured and polished nails that meant I had studied hard. What do manicured nails have to do with studying? It's very simple. The only way to keep my hands in place and not starting crafting something while studying was to polish my nails and to wait for polish to dry.
I started crafting as a kid.; making jewelry from all sorts of material, pottery, glass painting,..... I found out about silk painting when I was 16 and immediately fell in love. Lately, when it wast time to chose a college, I didn't need to think twice,, Faculty of Textile Technology and design was my choice. So, I'm actually a fashion designer by profession!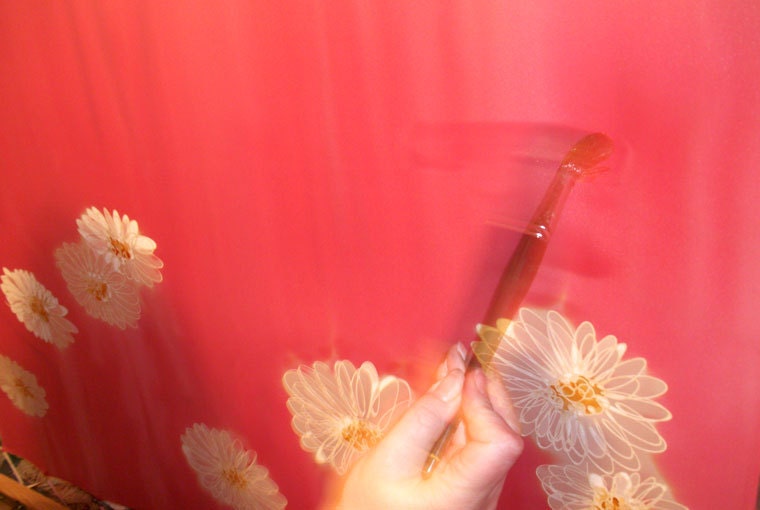 What inspires your paintings?
Everything! A nice sunny day,good music, good art exhibition,.. Beautiful garden and flowers specially since flowers are my favorite motif..
What is your favorite silk painting you have done
?
Wow, I made hundreds of them in past 20 years! You can see some of them here:
Flickr
But my favorite so far is this one: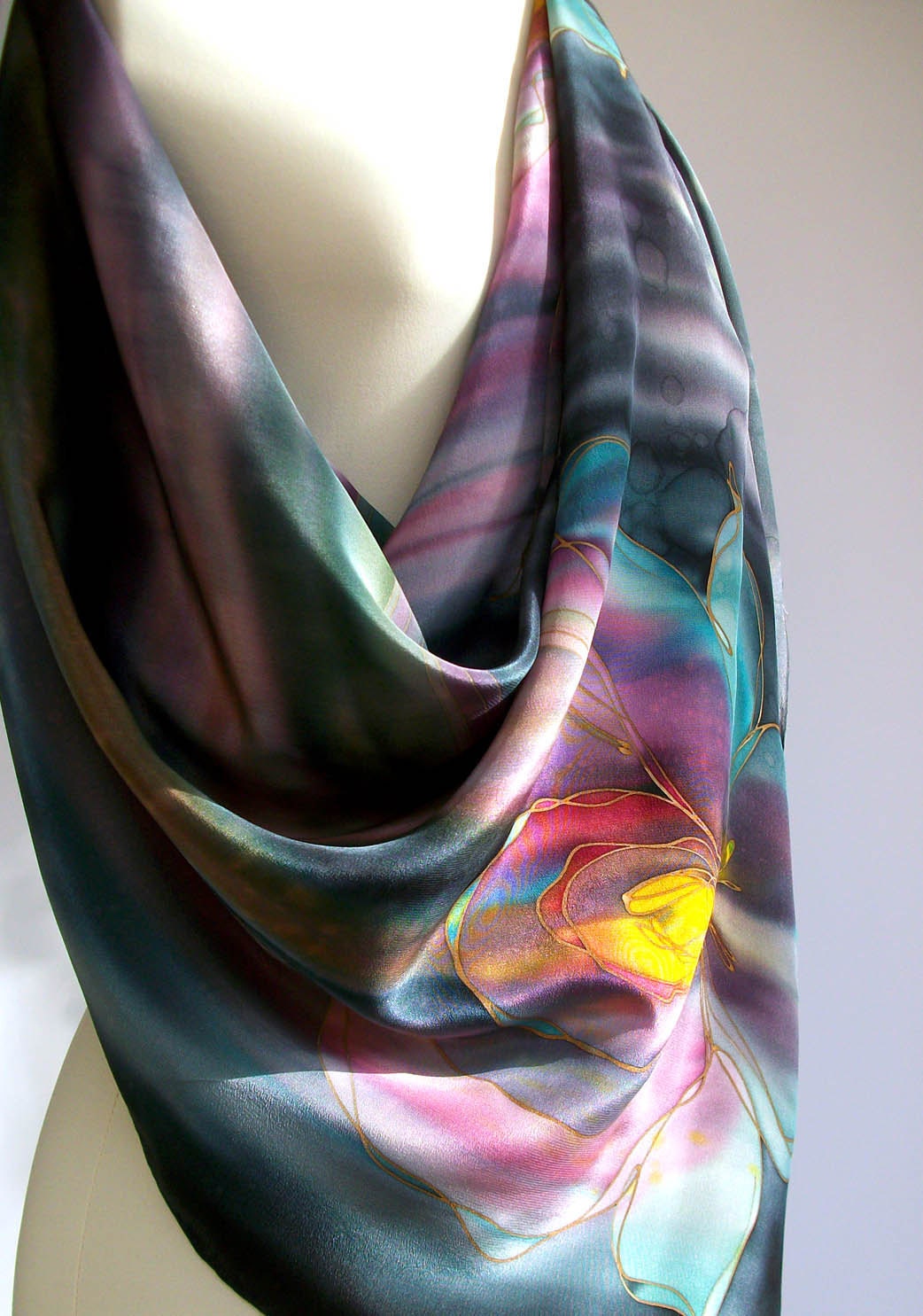 Your favorite type of silk, dyes, resist, etc.
My favorite type of silk is crepe de chine. I love it's modest shine, rich texture and how beautifully it drapes. I buy silk in local hobby shop. I use steam set dyes (fiber reactive) that I buy wherever I find. No favorite brand However, the gutta is something else. It's very important to me so I use solvent based gutta from Dupont.
Please share a tip for other silk artists or those interested in silk art
A simple one: When I'm too excited to start painting to wait for the gutta to dry, I start painting on the wrong side!
Another one. With steam set dyes, if you are not happy with what you have done after steaming you can start all over.
Here is a post about that I wrote on my blog (before I neglected it):
Post
If you have a family or kids or another job, how do you balance those and find time to paint?
I don't have another job but I do have a family. Having a family and two kids I decided it is best idea if I stayed home and work from home. Thanks to etsy for making that possible :)
I usually paint when my kids are in school
Find Tatjana here:
Etsy
Facebook
Flickr
Blog