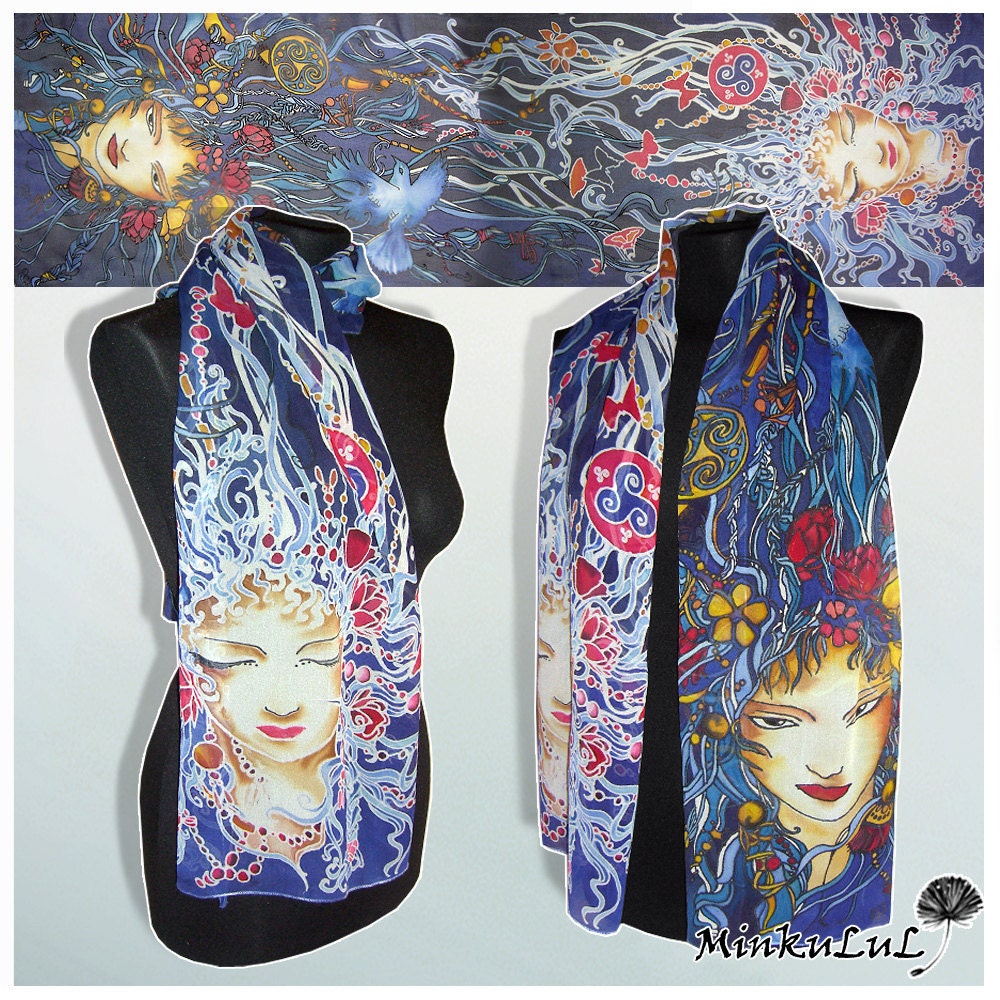 Today I have the pleasure of introducing you to Luiza of
MinkuLUL.
Her work is superb, and the more I see of it the more I am awed. Enjoy our interview with Luiza.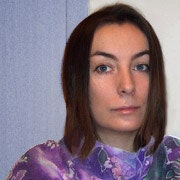 About you
:
I'm a painter with a degree in landscape architecture, who always loved to create her own clothes. I live in cold Poland and am constantly dreaming about relocating to sunny Italy. In the snowy months of winter I let my passion take charge and paint my dreams on silk and other textiles: flowers, animals and landscapes.
Why silk painting?
I started painting watercolors many years ago, as a child – my grandma encouraged me and taught me to love nature. Some years ago I stumbled upon the possibility of painting on fabrics, and gradually I moved from painting on T-shirts and jeans to lovely smooth shiny silks, which is quite similar to watercolors, but so much more...! Now I try so hard to find my place on Etsy to support my passion, because now I can't imagine my life without painting (maybe it's a bit of a cliché but still that's the truth) and creating items of everyday wear. I really find this type of art 'useful' and 'purposeful' – it's lovely to see other people wearing your own creations!
What inspires your paintings
?
I love nature and find inspiration in floral motives as well as in Art-Nouveau. I love painting landscapes and probably I'm a traditionalist if it comes to watercolors, but painting those watercolor on silk is something I find really challenging and new.
What is your favorite silk painting you have done
?
I think it must be scarf called 'Sunset' I really love how it lightens up a person who wears it. As you can see there's almost no gutta used – I'm so proud how it turned up!
Your favorite type of silk, dyes, resist, etc.
I try to get my supplies locally and support polish business so I use polish paint (which you can buy only in few shops here). I love Javana gutta but I had some problems with theirs paints (one just won't stay on the silk, the others leave stains). I really don't recommend Deco Gutta from Lefranc & Bourgeois – the colourless one will be almost invisible after drying and you won't see it on your silk.
Please share a tip for other silk artists or those interested in silk art
I really encourage everyone to try painting without using gutta: its' really possible to get general sharps of landscapes for instance, you just have to "fight" one color with another by controlling the spread with second brush. Oh, and a simple syringe from a pharmacy will make a great pipette for taking your paint out of the jar without spreading it all over your workplace!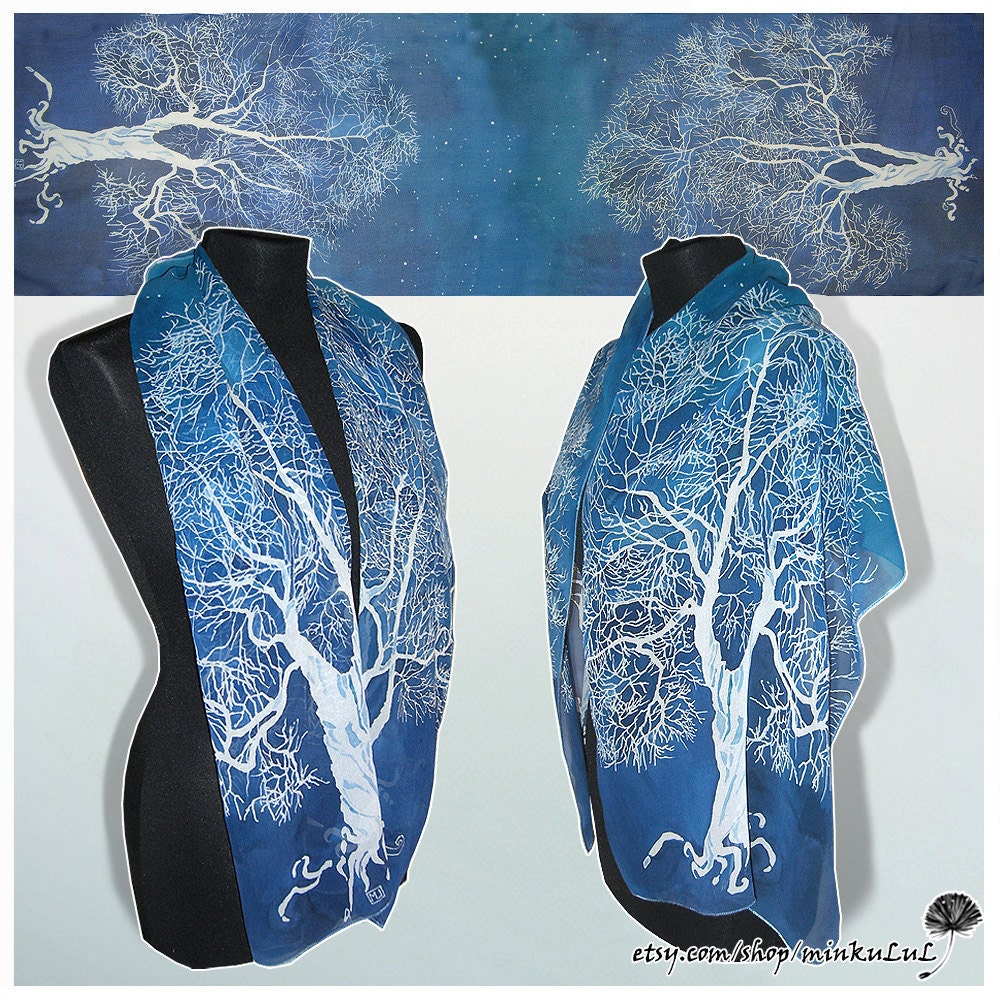 You can find me here:
Etsy shop
DaWanda shop
Deviantart accoun
t
Facebook accou
t
Twitter
Pinteres
t